Description
Product is shipping! All Pre-Orders Shipped!
Free USPS Priority Shipping included!
Everything you need to get started is included! From the power supply to the screen, keyboard and mouse. Not only the basics as we also include a comprehensive kit of electronic parts to get you going creating amazing projects! The corresponding curriculum available from T3Alliance.org will help you make the most of your kit.
Raspberry Pi and Support Parts
Screen / Human Interface Parts
Easybotics laser cut wood case kit – user assembled – all parts included
LCD 10″ 1280×800 – includes speakers, 50CM HDMI, USB pwr
USB 78 key keyboard – compact, full size keys
USB mouse – compact, retractable cord
Project Parts/Components
rPi compatible 5MP camera
Easybotics rPi GPIO reference card (pre-installed on Raspberry pi)
20x jumper wire 20CM 2.54mm M-F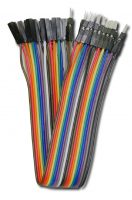 20x jumper wire 20CM 2.54mm F-F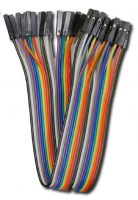 20x jumper wire 20CM 2.54mm M-M
2x alligator clip jumper wires – random color
breadboard 400 holes
10x LEDs 5MM, 2 red+2 green+2 yellow+2 blue+2 white
5x push button with cap – breadboard compatible
12mm piezo passive speaker
20x 100R resistor
20x 330R resistor
20x 470R resistor
20x 1K resistor
20x 10K resistor
20x 100K resistor
resistor color code card
HC-SR501 PIR infrared motion sensor
SR-04 ultrasonic distance sensor
DHT11 humidity + temperature sensor
RGB LED ring 50mm 12 pixel WS2812 – with wires
9gram mini servo
Growth Mindset
2x Brushbot kit