Description
2 Pack of 6mm diameter 26-1 ratio planetary gearbox motors.
The speed output of 1200RPM at 3V(or 1300 at 3.3V) is a good speed for a small light robots with 10mm wheels mounted directly to the shaft. We recommend you use a motor drive IC that supports PWM so you can control the speed.
While these are technically rated for 3V they do work at 5V as well if you need extra speed 🙂  – we cannot guarantee how long they will last at 5V.
Below are some example readings we took while testing these motors, the no load current does vary 5-10ma from motor to motor due to manufacturing tolerances.
3.0V = 30mA 1200RPM No-Load
3.3V = 32mA 1300RPM No-Load
4.0V = 35mA 1700RPM No-Load
5.0V = 40mA 2050RPM No-Load
If your robot is small and light the actual drive current will not be too much higher than the no load current and the stall current at 3V is about 200ma.
The shafts are 2mm diameter with a .5mm deep cut in them to form a D shape. Your wheel bore does not need the D shape and will work just fine with a 2mm hole.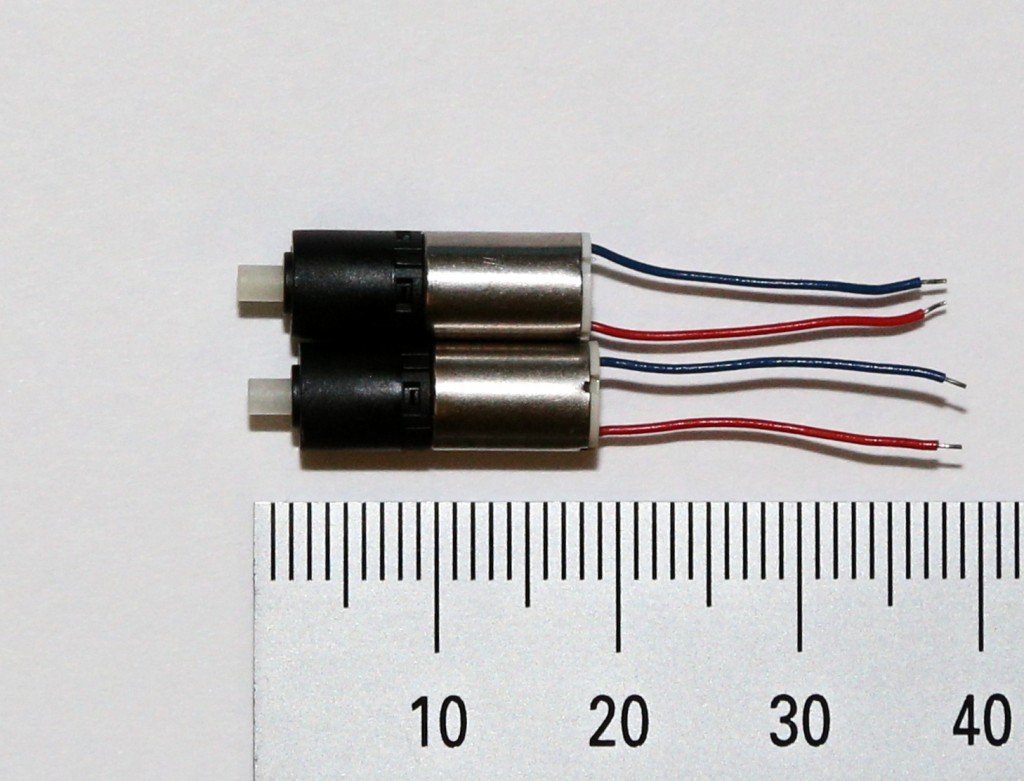 Note the D shaped output shaft.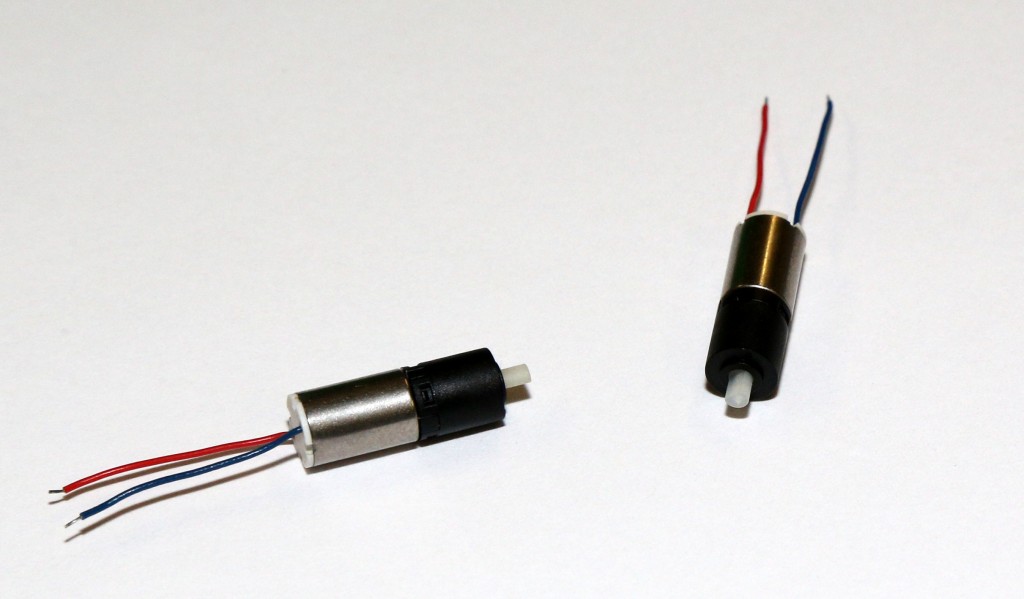 Example of motor used in a 1 cubic inch robot, wheels are machined delrin with o-ring for grip, this is a maze solving robot, not SUMO.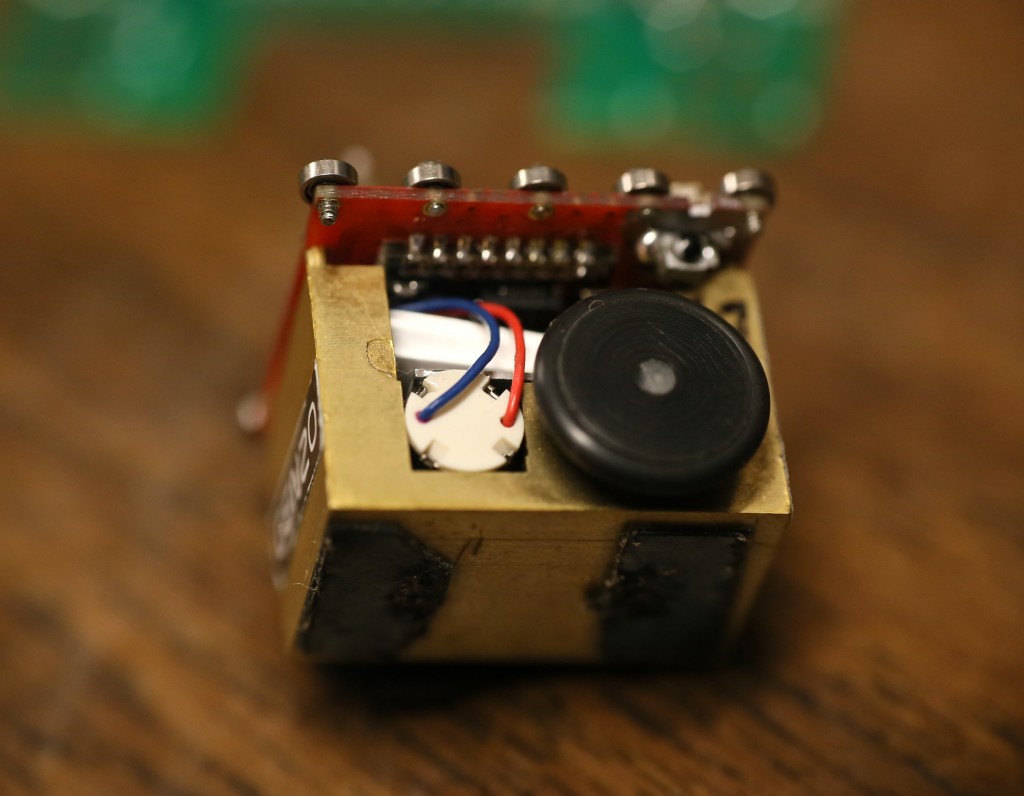 Another view of the robot.